Live in Texas??? Go enter to W!n a brand new Pickup Truck!!!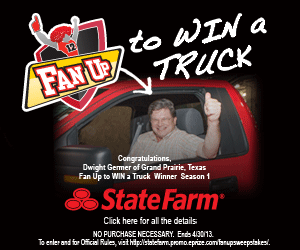 Texas State Farm Agents want to help you get to a better State®. We're looking for the most loyal fans in Texas to fan up and show your spirit because we're giving away the biggest prize of all…a brand new pickup truck! Win a truck and drive on to a better state.
CLICK HERE to go enter NOW!!! 
Post a Comment to Facebook!
comments
Powered by Facebook Comments